News & Events
The latest updates & invitations from the team at OneSpirit Interfaith Foundation.
We made a podcast!
Bring It To The Altar: now available on iTunes, Spotify & Soundcloud
This new podcast brings you up close with the work of the OneSpirit team, faculty, graduate ministers and their wider community of teachers, elders & friends. Weaving tales from right across the globe, each episode features a new voice and tells a unique story of how this important work makes its way into the world.
BLOG: How I Serve...
More than 800 individuals have completed our training and our graduates express their ministries in countless ways. Get to know some of our minister graduates in this blog series exploring their call to ministry, their unique experience of the training - and what "ministry" looks like for them. Full library of 'How I Serve' blog articles available here.
"How I Serve..." - meet some of our graduates...
@BringItToTheAltar on Instagram
Take me past
the guarded place
in you
where confusion
covers itself
in unrelenting confidence
then marches on
in lively steps Take off the façade
let it fall away
into nowhere Turn around and face me
I search the infinite depth
where beyond all entrenchments
I find your thirst
to be met
and understood
the sadness in your bones,
the want of your silent cries
to be heard
and be known—
abiding within those
unseen landscapes
is a world of precious
dreams Let me touch where
the battle wounds
lie quietly healing—
Buried beneath
an armored sheath
rests a lifetime of love
and loneliness,
blame and triumph,
honor and defeat Within this blended web
of scars and treasures,
glistening with honesty,
there you are—
I found you,
beneath the soldier's plated heart
So loosen the knots around my own
see all its agony bared and mending
and in between each open space
we'll breathe upon the frailty All the wishful longings to be had
bring to me yours
as I meet you there with mine. 🕸 Quest
by Susan Frybort • • • 📸: Aaron Burden via @unsplash 👏👏
Back when the earth was new  and heaven just a whisper,  back when the names of things  hadn't had time to stick; back when the smallest breezes  melted summer into autumn,  when all the poplars quivered  sweetly in rank and file . . . the world called, and I answered.  Each glance ignited to a gaze.  I caught my breath and called that life,  swooned between spoonfuls of lemon sorbet. I was pirouette and flourish,  I was filigree and flame.  How could I count my blessings  when I didn't know their names? Back when everything was still to come,  luck leaked out everywhere.  I gave my promise to the world,  and the world followed me here. 💐 "Testimonial" by Rita Dove • • • 📸: Beautiful image by @hunter_posey 👏👏👏 #regram
When you travel, A new silence Goes with you, And if you listen, You will hear What your heart would Love to say. A journey can become a sacred thing. Make sure, before you go, To bless your going forth, To free your heart of ballast So that the compass of your soul Might direct you towards The territories of spirit Where you will discover More of your hidden life; And the urgencies That deserve to claim you. 🏔 JOHN O'DONOHUE Excerpt from the blessing, "For the Traveler" • • • 📸: @simonmigaj via @Unsplash 👏👏👏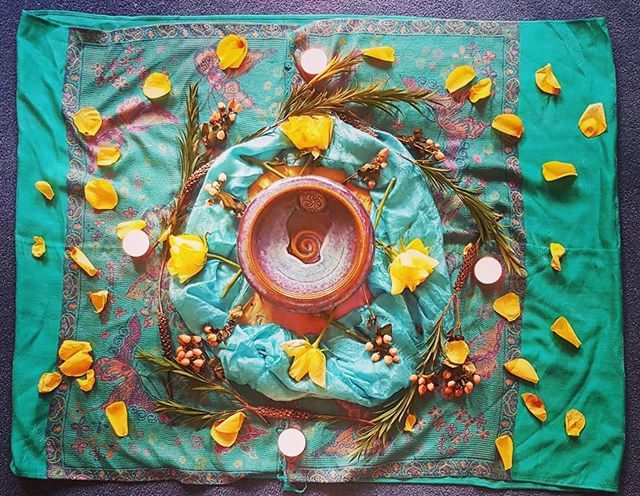 I place on the altar of dawn: The quiet loyalty of breath, The tent of thought where I shelter, Waves of desire I am shore to And all beauty drawn to the eye. 💘 May my mind come alive today To the invisible geography That invites me to new frontiers, To break the dead shell of yesterdays, To risk being disturbed and changed. 💘 May I have the courage today To live the life that I would love, To postpone my dream no longer But do at last what I came here for And waste my heart on fear no more. 💘 John O'Donohue • • • 📸: exquisite altar & image from OneSpirit Interfaith Minister, @oconnortreacy 🙏🙌😍🥰